Basic Information
Pepper is the first personal and emotional humanoid robot designed by SoftBank Robotics capable of recognising the principal human emotions and adapting his behaviour to the mood of his interlocutor. Pepper is a social robot able to converse with you, recognise your face and react to your emotions, move and live autonomously.
Key Features
Technical Infomations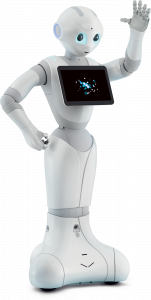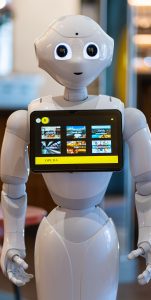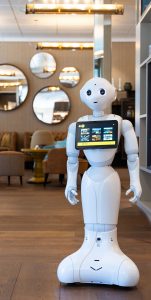 Basic Information
Designed by UBTECH Robotics, Cruzr is a cloud-based business robot. It offers multiple customer service-oriented features like autonomous navigation, chatbot integrations and IoT connection. With its wide range of functionalities, Cruzr can work in various industries, such as retail, banking, tourism, hospitality, transportation, healthcare and services und offers a rich, smart and efficient interactions with the end users.
Key Features
Technical Informations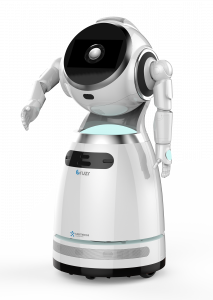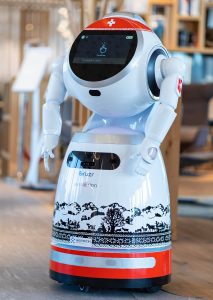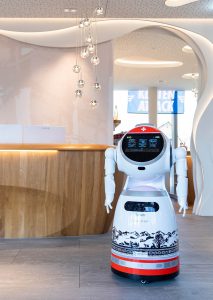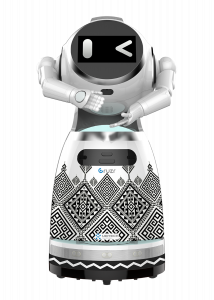 Basic Information
Orea is responsible for the on-time delivery of meals to the restaurant. In this case, the restaurant employees will be freed from repetitive work and focus on service. It promises the standardization of catering and guaranteeing the quality of service.
Orea is a service robot for use in restaurants. It assists in daily catering. It serves the customers. Oreahas already been in action in the Coffee Island and inethe restaurant BioTope
Key Features
Technical Informations
Video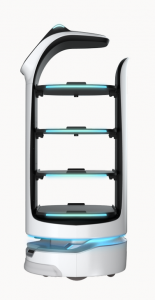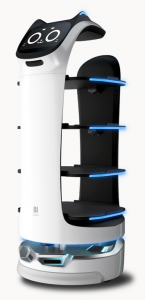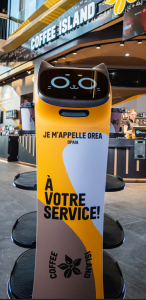 Basic Information
Bobby is a service and information robot. Thanks to its many safety features, the robot can easily be used in restaurants with demanding and dynamic environments and events as well. With its large screen, Bobby can show your customers the latest news from your company. The 3D perception guarantees the precise detection of obstacles, and the robot moves in complete safety.
Key Features
Technical Informations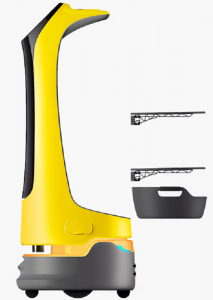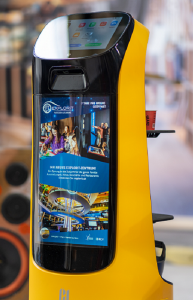 Basic Information
Tabolo is a multi-scenarios collecting robot which innovatively applies autonomous robot to the food, office, medical, industrial and other fields. Equipped with large volume, high carrying capacity, pageringfunction,gesturerecognition and voice control module, Tabolo can boost the turnaround efficiency in restaurants.
Key Features
Technical Informations